Virtual Commencement 2020
Class of 2020, it's time to celebrate!

We invite the New Paltz community to come together virtually to celebrate the Class of 2020 with pre-recorded Commencement Ceremonies on Friday, May 22, 2020, at 1 p.m., in recognition of August 2019, December 2019 and January 2020 graduates, and May 2020 and August 2020 candidates.
The College will also host a Facebook watch party for both the undergraduate and graduate Commencement ceremonies, beginning at 1 p.m. on the SUNY New Paltz Facebook page.
Enhance your virtual commencement experience and show your New Paltz Pride
Download your Commencement-themed virtual swag today!
DIY MORTARBOARD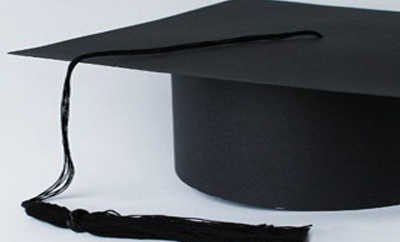 Click here to download your DIY Mortarboard! Poster board for the mortarboard (finished size of 9.25" x 9.25") and headband)
PHOTO TEMPLATES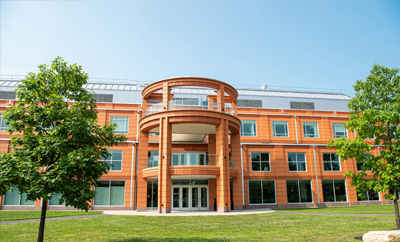 Click here to view and download background photo templates for the perfect Commencement portrait!
PENNANT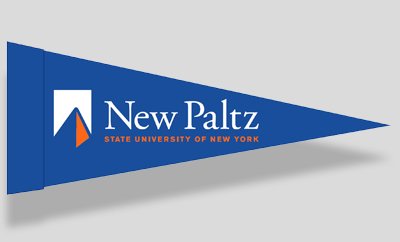 Click here to download your Commencement Pennant! Pennant measures 10 x 4 sitting on an 11 x 8.5 sheet (standard letter-size paper)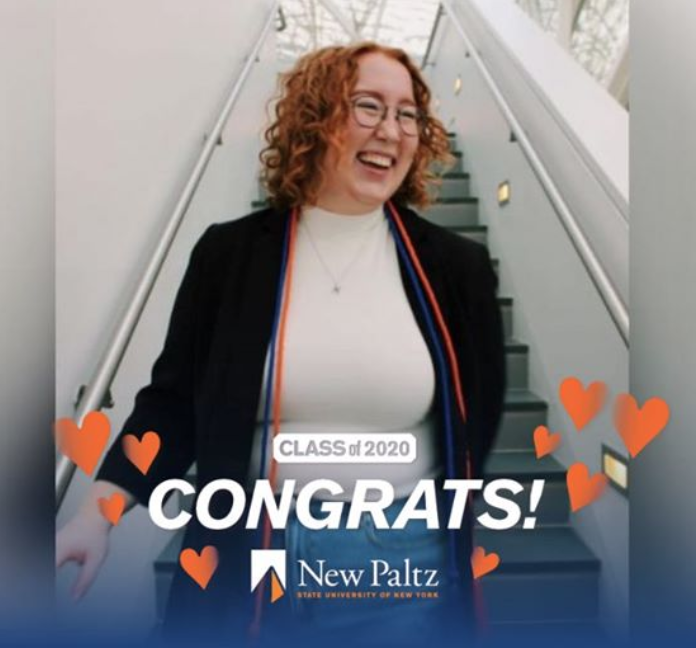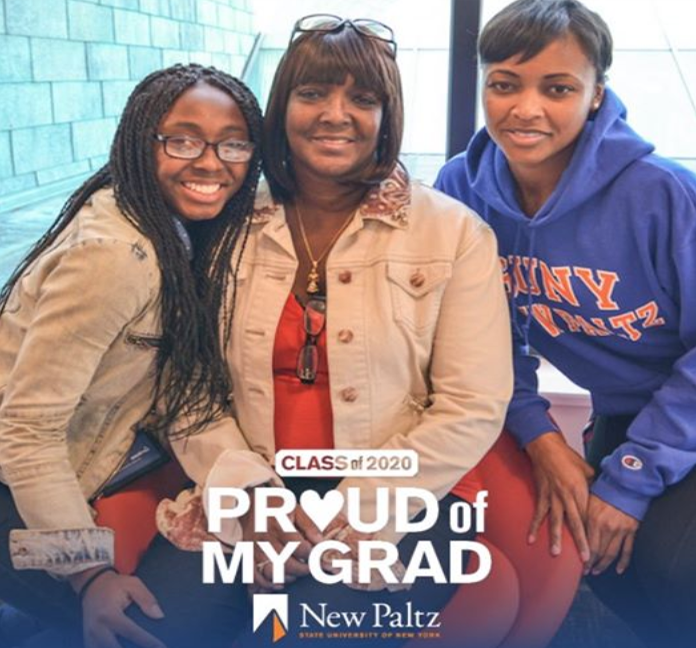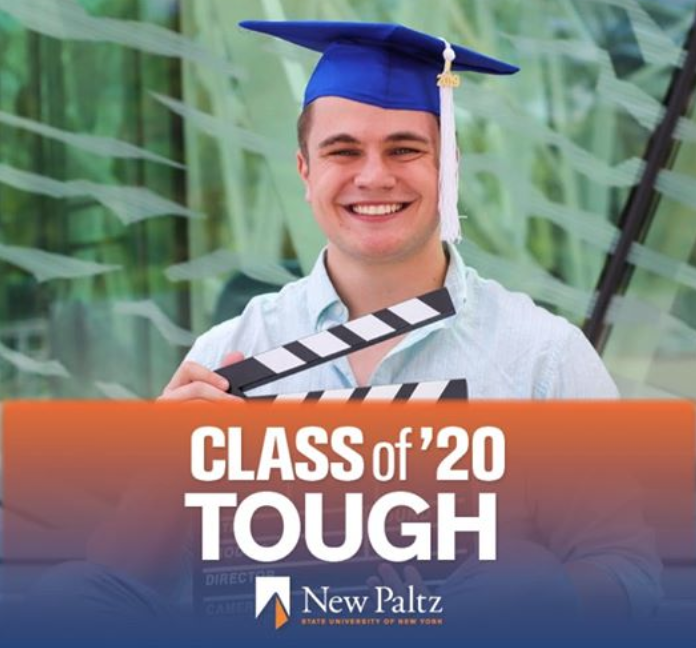 To add a SUNY New Paltz frame to your profile picture:
Go to www.facebook.com.
Click update on your profile picture, select add frame.
Search for a frame by entering "SUNY New Paltz Class of 2020," or search for the SUNY New Paltz page.
Choose the frame you want to use from the results.
Click Use as Profile Picture.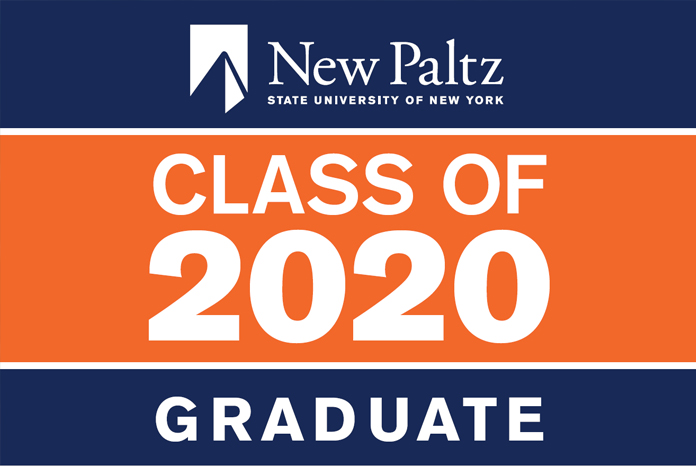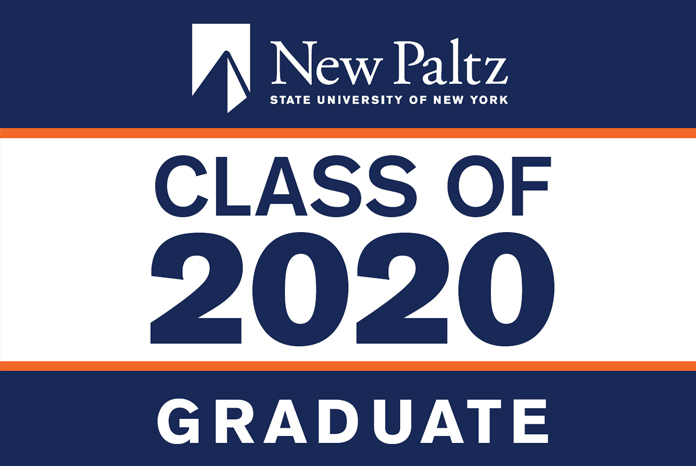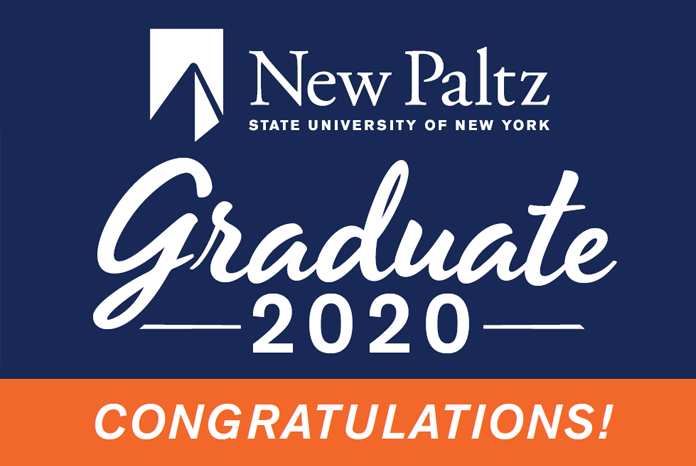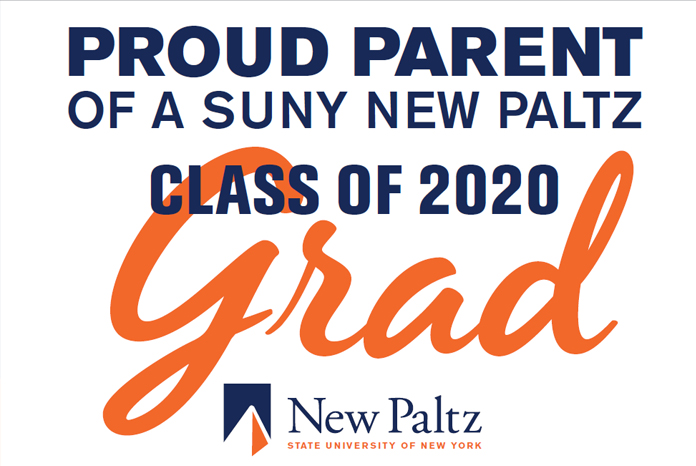 To print your yard sign:
Send your local print/copy store, that sells yard signs, the pdf file in the size of your choice.
If you have yard sign materials and want to print at home, choose the 'tile' option when printing and tape together.
The virtual Commencement Ceremony WILL NOT REPLACE an in-person Commencement celebration; rather, we hope it will serve as a way for our campus community to safely celebrate and reflect on the end of the 2019-20 academic year, even as we continue to live, work, teach and learn in accordance with social distancing guidelines.

We have rescheduled the in-person 2020 Commencement Ceremonies to May 2021, when we hope our graduates will be able to return to campus to celebrate together.