Featured Exhibition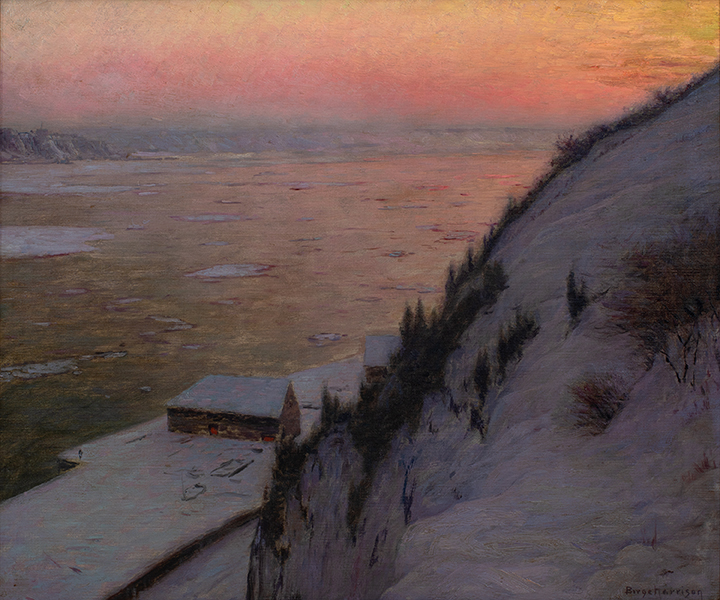 OCTOBER
OCTOBER 12–15: CLOSED FOR FALL BREAK
Sunday, October 20, 2 pm
Family Day: Exhibition-inspired activities for children and their families in conjunction with Madness in Vegetables: Hudson Valley Artists 2019
We will be joined by exhibiting artist Roberta Ziemba who will discuss the history of corn husk dolls, talk about her related work in the exhibition and lead a hands-on corn husk doll making workshop.
Family Day registration at http://www.newpaltz.edu/museum/learn/familydays


Tuesday, October 22, 6–9 pm
Art Uncorked Benefit + Auction Benefiting The Dorsky's Exhibitions and Programs
Held at The Rubin Museum of Art (150 West 17th Street, New York City), and
honoring Marcuse Pfeifer.


Saturday, October 26, 2 pm
Curator Gallery Talk: with Paper Media: Boetti, Calzolari, Kounellis curator, Francesco Guzzetti
Sunday, October 27, 2 pm
Painting Workshop: Developing a Tonalist Palette with Kevin Cook.
Tonalists created neutral tones by diminishing the intensity of colors. Explore color theory through a Tonalist perspective by creating color swatches in a hands on workshop led by the accomplished local painter.
Kevin Cook is an accomplished landscape painter whose style is strongly influenced by Hudson River School artists of the nineteenth century. He has been named a Painting Fellow by New York Foundation for the Arts, and subsequently served on NYFA's Artists' Advisory Committee. In 2009, Kevin's work was exhibited at the American Consulate in Hong Kong as part of the Artists In Embassies program. Kevin has also been a guest educator here at the Dorsky Museum. He is represented in a number of galleries and has a strong regional following.
Presented in conjunction with our exhibition Tonalism: Pathway from the Hudson River School to Modern Art. Register here: https://newpaltz.wufoo.com/forms/zu05oft1ej5no9/
NOVEMBER
Saturday, November 2, 2 pm
Public Tour of our Fall Exhibitions with the Museum's education manager, Zachary Bowman


Monday, November 4, 1 pm
NYSCA/NYFA Artist Fellowship Application Seminar:
The Dorsky welcomes NYFA's Awards and Grants Senior Program Officer & Curator, Gabriella Calandro for an information session to provide information about applying for the upcoming
NYSCA/NYFA Artist Fellowship
.
Thursday, November 7, 6pm
Artist Gallery Talk: The Dorsky Museum Ambassadors student group welcomes exhibiting artist Jean-Marc Superville Sovak, who will discuss "a-historical landscapes," and the journey towards speculative realism in his work. The event will be followed by a small reception and is hosted in conjunction with Madness in Vegetables: Hudson Valley Artists 2019.


Friday, November 8, 11 am
Curator Gallery Talk: with Madness in Vegetables: Hudson Valley Artists 2019 curator Alyson Baker
Sunday, November 17, 2 pm
Family Day: Exhibition-inspired activities for children and their families in conjunction with Paper Media: Boetti, Calzolari, Kounellis
Family Day registration at http://www.newpaltz.edu/museum/learn/familydays
NOVEMBER 27 – DECEMBER 1: CLOSED FOR THANKSGIVING
DECEMBER
Friday, December 6, 5–7 pm
Opening Reception: BFA/MFA Student Thesis Exhibition

This exhibition will be open daily, 11-5 pm, 12/6 through 12/15.
Sunday, December 8, 2 pm
Concert and Gallery Talk: Pianist, professor and coordinator of the piano program at SUNY New Paltz, Alex Peh joins the museum's education manager, Zachary Bowman for a presentation on the relationship between Tonalist artworks and music.



Funding for The Dorsky's exhibitions and programs is provided by the Friends of the Samuel Dorsky Museum of Art and the State University of New York at New Paltz. Additional major funding is provided by the Dorsky Museum Contemporary Art Program Fund.

All events take place in the museum unless otherwise noted.


Photography Permission Policy
Periodically, The Dorsky Museum takes photographs and video of Museum visitors and activities for use in promotional and editorial material. With admission into the Museum, you give permission to the Museum for the recording of photographs and/or video of yourself and your dependents. You grant the Museum all rights to use these still or moving images for educational, promotional, advertising, and other purposes which advance the overall mission of the Museum. All rights to the photographs and video belong to the Museum. Please notify the Front Desk if you do not consent to this policy.
Save
Save
Save
Save
Save