Distinguished Speaker Series
The Culture of DEI: Creating and Manifesting Belonging
Wednesday, November 10, 2021
5 pm - 6 pm EST
---
New Paltz faculty are invited to include this talk in their planned class activities on Nov. 10. The virtual event can be viewed from any classroom on campus, and students and professors can submit questions through the chat. Those who wish to be seen and heard will need to reserve an Extended Virtual Learning classroom for this evening, and can do so by emailing Assistant Registrar Molly Karanikolas at
karanikm@newpaltz.edu
. Registration below is necessary to receive the WebEx link to the Distinguished Speaker Series program.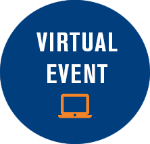 What does Diversity, Belonging, Inclusion and Equity (DBIE) mean, how can it be achieved, and why is it necessary not only to engender trust, but also to gain and keep the trust of the underrepresented persons who can often be harmed during DBIE work? In her thought-provoking and interactive session, Dr. Darnisa Amante-Jackson will focus on key learnings on how to achieve DBIE through the following themes:
The Four I's of Oppression.
How to build and sustain a Culture of Equity.
How one can deepen and embed Diversity, Belonging, Inclusion and Equity (DBIE) strategies into classrooms, campuses, and communities.
Dr. Darnisa Amante-Jackson is a racial equity strategist, an educator, a reverberating voice for the disenfranchised, and a true champion of the BIPOC community. She is also Founder and CEO of The Disruptive Equity Education Project (DEEP) and DEEP Corporate Consulting Partners.
---
General admission is complimentary. A $10.00 donation is suggested to the SUNY New Paltz Foundation to support future educational programs for our students.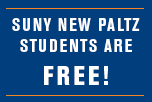 WebEx link will be sent prior to the program
If you have any special accessibility needs, please contact sandickl@newpaltz.edu as soon as possible prior to the event to make appropriate accommodations.
Now in its fourteenth successful year, our Distinguished Speaker Series features high-profile individuals from literature, public affairs, and popular culture, with each presentation attracting the campus community and the wider public, generating media coverage, and providing memorable experiences for our students. SUNY New Paltz received a generous gift from a private donor to initially underwrite a portion of this signature campus program.
Opportunities are available to recognize you or your business before and throughout the event. For information, sandickl@newpaltz.edu.