Curated by art faculty and students
December 6–15, 2019
Alice & Horace Chandler Gallery and North Gallery
At the end of each semester, students earning Bachelor of Fine Arts or Master of Fine Arts degrees exhibit art work in the Museum. The thesis exhibition is akin to the final exam, research project, or dissertation required of students earning liberal arts or science degrees.
The BFA and MFA students have worked with one another and with faculty advisors and museum staff to plan these exhibitions; each student has completed the design and installation of their own work.
Jenna Annunziato | Vicky Carrature | Abbey Fisher | Echo Goff | Zhane Lambert | Brendan Mark | Heather Michaud | Jay Natkin | Sophie Potter | Victoria Robustello | Chelsea Vierstra | Gabrielle Witkowski | Ryan Young
---
Curated by Hanna Maria Sawka and Dr. Frank Boyer
February 8 – July 12, 2020
Morgan Anderson Gallery & Howard Greenberg Family Gallery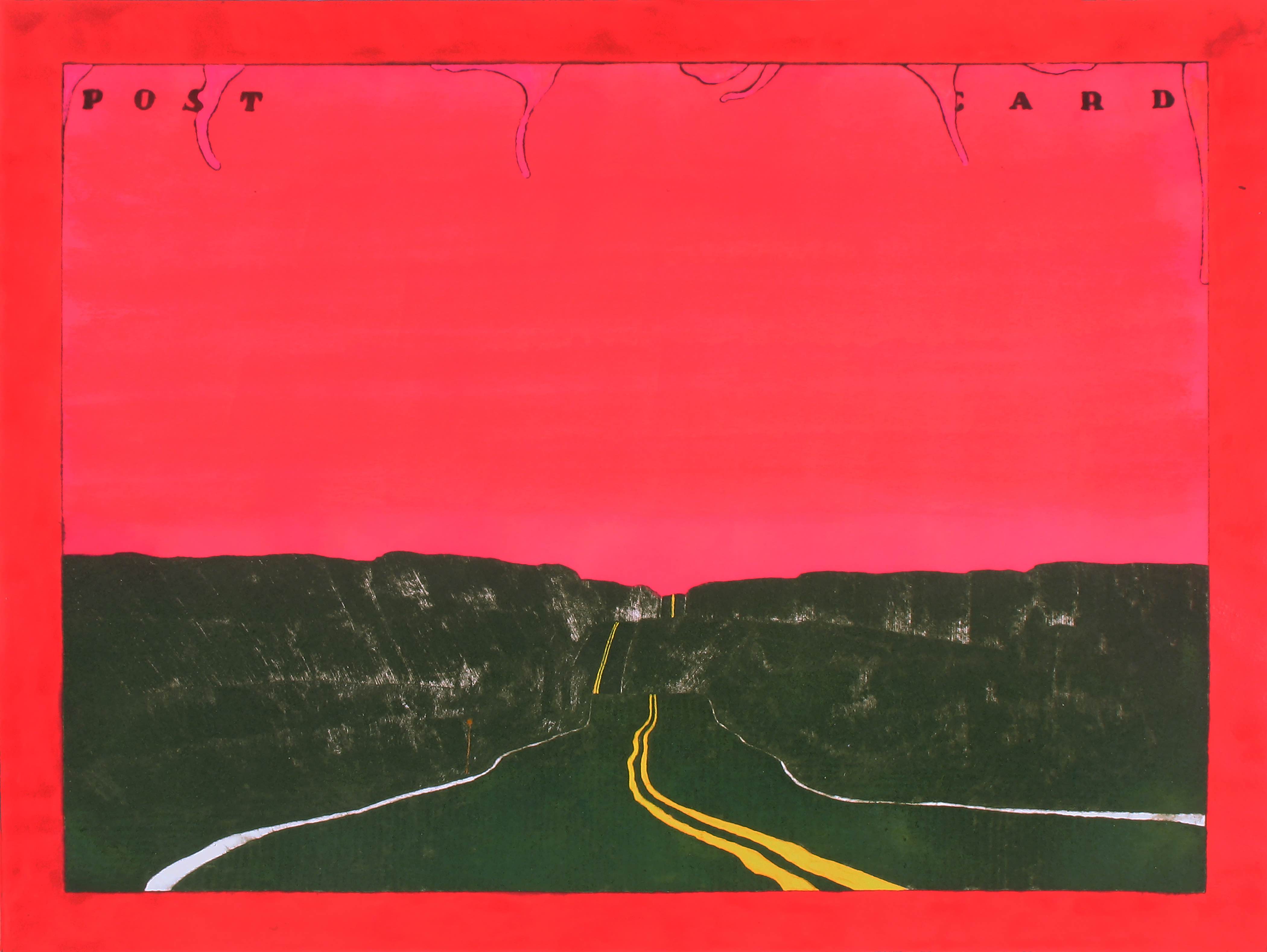 Jan Sawka, Post Card #36 (from the series "Post Cards"), 1987–89, printed 1990, drypoint etching on paper, collection Samuel Dorsky Museum of Art, gift of the Dorsky Gallery Curatorial Programs, 2007.010.022
Jan Sawka (1946-2012) was a noted contemporary artist of Polish origin and global reach. His work is in the collections of over 60 museums worldwide. Sawka lived and worked in the Mid-Hudson Valley from 1985 until his death, conceiving of and producing many of his most notable works in his High Falls, NY, studio.
This exhibition is made up of works that illuminate two aspects of his practice, his fascination with human consciousness, in this case, with memory, and his interest in place, and the places through which a human life passes. Sawka's working method and artworks are truly visionary, in the sense that he always worked from mental images. Every work he did is open to his thoughts, his emotions, his mental associations, and, above all to memory.
---
Curated by Anna Conlan
January 22 – April 5, 2020
Alice and Horace Chandler Gallery and North Gallery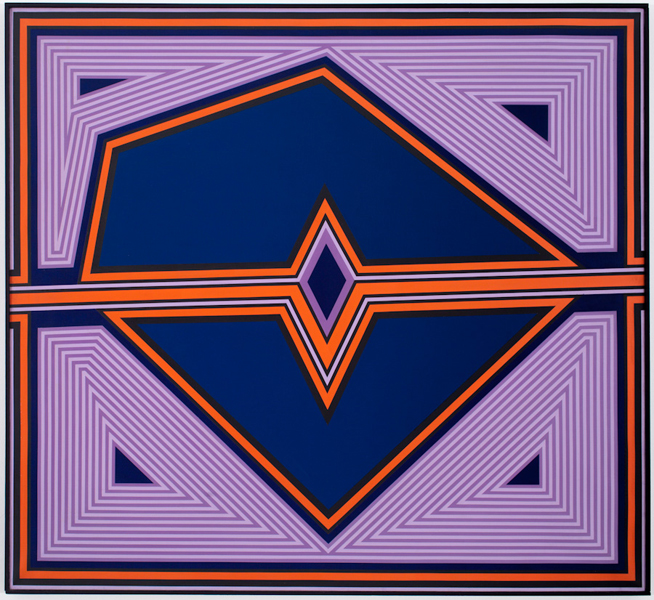 Leonard Contino, LADY, 1967, acrylic on canvas, courtesy The Estate of Leonard Contino
Leonard Contino was a self-taught abstract artist whose tenacious exploration of pictorial space spanned a fifty-year career. Featuring over seventy artworks, Totally Dedicated is the largest exhibition of Contino's work to date and includes colorful hard-edged geometric paintings, playful collages, and delicate reliefs and maquettes from the 1960s through to 2010.
---