Arthur O. Sulzberger Jr. & James H. Ottaway Jr.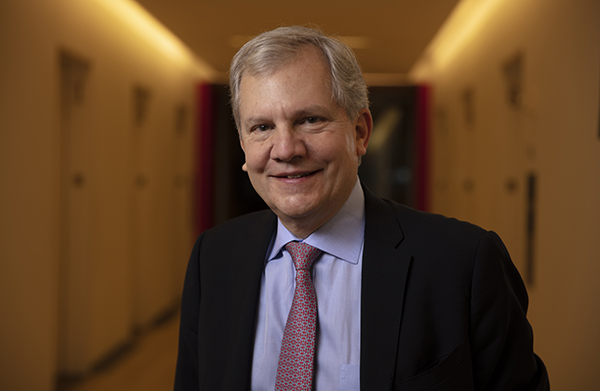 Chairman
The New York Times Company
Arthur O. Sulzberger Jr. '06 HON served as publisher of The New York Times from 1992 to 2017. In his quarter-century as publisher, he transformed The Times into an international, digital-first news organization with a global audience of more than 130 million people and 5 million paid subscriptions. Early in his tenure, he led the push to take the paper national and, in 1996, launched nytimes.com. Under his leadership, The Times won 61 Pulitzer Prizes, doubling the paper's total Pulitzer count.
Sulzberger joined The Times in 1978 as a correspondent in its Washington bureau. He moved to New York as a metro reporter in 1981 and was appointed assistant metro editor later that year. From 1983 to 1987, he worked in a variety of business departments, including advertising, production and corporate planning. In January 1987, he was named assistant publisher and, a year later, deputy publisher, overseeing the news and business departments. In both capacities, he was involved in planning The Times's automated color printing and distribution facilities in Edison, New Jersey, and at College Point in Queens, New York, as well as the creation of the six-section color newspaper.
Sulzberger is a member of the board of directors of the Craig Newmark Graduate School of Journalism at CUNY and of the Mohonk Preserve. He is also a member of the board of overseers of the International Rescue Committee (IRC).
Previously, Sulzberger was chairman of the board of New York Outward Bound Schools and a member of the board of North Carolina Outward Bound. He also helped found and was chairman of the Times Square Alliance.
Before coming to The Times, Sulzberger was a reporter with The Raleigh (N.C.) Times from 1974 to 1976, and a London correspondent for The Associated Press from 1976 to 1978. He is a graduate of Tufts University.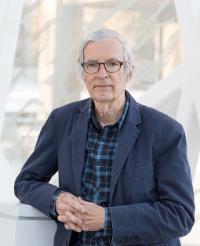 James H. Ottaway Jr. '18 HON is a retired journalist, newspaper executive, philanthropist and longtime friend of SUNY New Paltz.
As former chairman and chief executive officer of Ottaway Newspapers, Ottaway carried on the legacy of his father, James Ottaway Sr., overseeing 20 daily newspapers across the United States. He served as a director of Dow Jones & Company, Inc., and held positions as a senior vice president and president of the international and magazine divisions.
In 2000, Ottaway and his wife, Mary '70g (Elementary Education), established the College's first and only endowed professorship in journalism named in honor of Ottaway's late father.
Over the course of nearly two decades, the James H. Ottaway Sr. Visiting Professorship has brought one visiting professor to campus each spring. As a result, hundreds of students have had opportunities to study and work alongside Pulitzer, Emmy and Peabody award-winning journalists.
Ottaway is a graduate of Yale University, and was recognized by SUNY New Paltz with an honorary doctorate of humane letters degree in 2018.