Dave Barry: Pulitzer Prize-winning columnist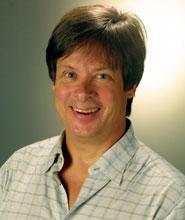 Dave Barry
November 12, 2008, 8 p.m.
Athletic & Wellness Center, SUNY New Paltz
» Photo Highlights
Dubbed "the funniest man in America" by the New York Times, nationally-syndicated columnist Dave Barry has been splitting sides for over a decade with his ingenious observations on any and all aspects of American society, ranging from beer to Barbie to exploding pop tarts to "the worst songs ever recorded" ("MacArthur Park," for the record). Barry was a recipient of the Pulitzer Prize in 1988 for Distinguished Commentary for his "consistently effective use of humor as a device for presenting fresh insights into serious concerns." In addition, Barry is a best-selling author with such modern-day classics as Dave Barry in Cyberspace and Dave Barry Turns 40.
After a very, very brief stint with The Associated Press in 1975, Barry joined Burger Associates, a consulting firm that teaches effective writing skills to businesspersons. He spent nearly eight years trying to get various businesspersons to stop writing things like, "enclosed please find the enclosed enclosure," but he eventually realized it was hopeless. In 1983, he took a job at The Miami Herald and he has been there ever since. His column appears in several hundred newspapers.
Barry has written a stream of bestsellers including Babies and Other Hazards of Sex, Dave Barry Slept Here: A Short History of the United States, Stay Fit and Healthy Until You're Dead, Homes and Other Black Holes and Claw Your Way to the Top. He also wants everyone to know that he owns a guitar that was once played by Bruce Springsteen.
At the lecture podium, Dave Barry's one of a kind wit has the power to electrify an audience. His program of contemporary commentary is perfect for any group wishing to explore the social quirks and calamities that make living in the 21st century such a unique experience.
For more information about Dave Barry, visit www.davebarry.com or the Miami Herald.
Arrangements for the appearance of Dave Barry made through Greater Talent Network, Inc., NY, NY